Taking chiropractic into the community
Students have the opportunity to be involved in regular community events in the Auckland region. These events give interns the opportunity to talk to the public about the benefits of chiropractic care and offer complimentary spine checks.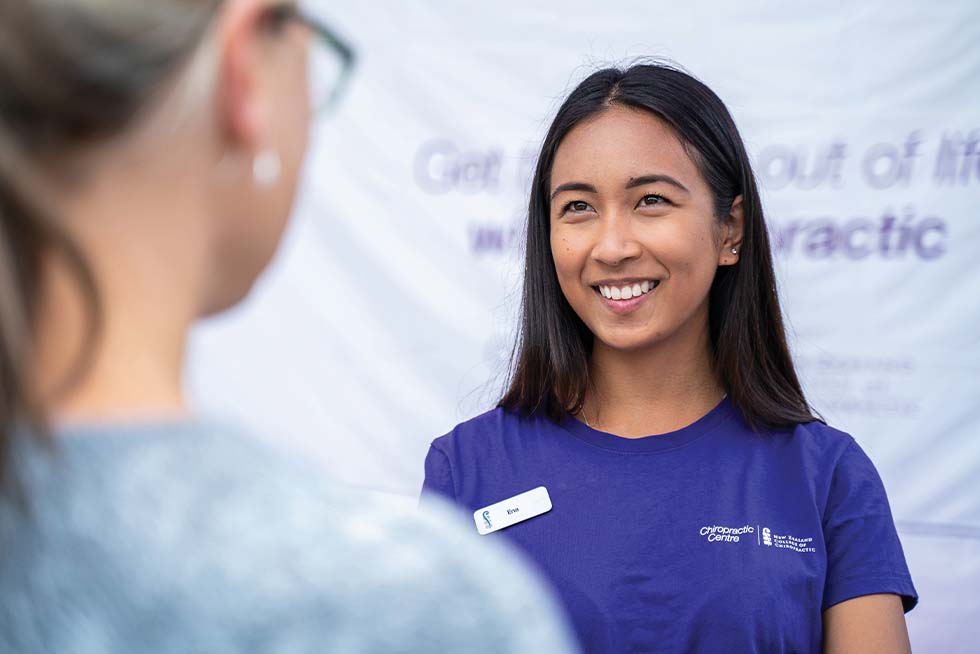 "Communication is an important skill any chiropractor should have and it's something you can't only teach in a classroom. It's because of these unique experiences that students graduate as eloquent communicators of chiropractic."
Dr Lisa Jian
Course Coordinator, Chiropractic Practice
Chiropractic abroad
The first opportunity students have to provide chiropractic care for members of the public comes during the third year at the College when interns travel to the Cook Islands to take part in a week-long Chiropractic Abroad programme providing chiropractic care to the community of Rarotonga.
This hands-on excursion forms part of the College's wider community outreach and promises to be a steep but hugely rewarding learning curve that increases students' confidence, ability and passion for chiropractic. It's also an opportunity for students to give back and experience first-hand the difference chiropractic can make.
Student experience
See how our Chiropractic Abroad programme is enhancing our students' confidence, ability and passion for the profession.