Chiropractic care
Based at the New Zealand College of Chiropractic, we are dedicated to providing quality chiropractic care to our patients while providing our student interns with an enriching education experience.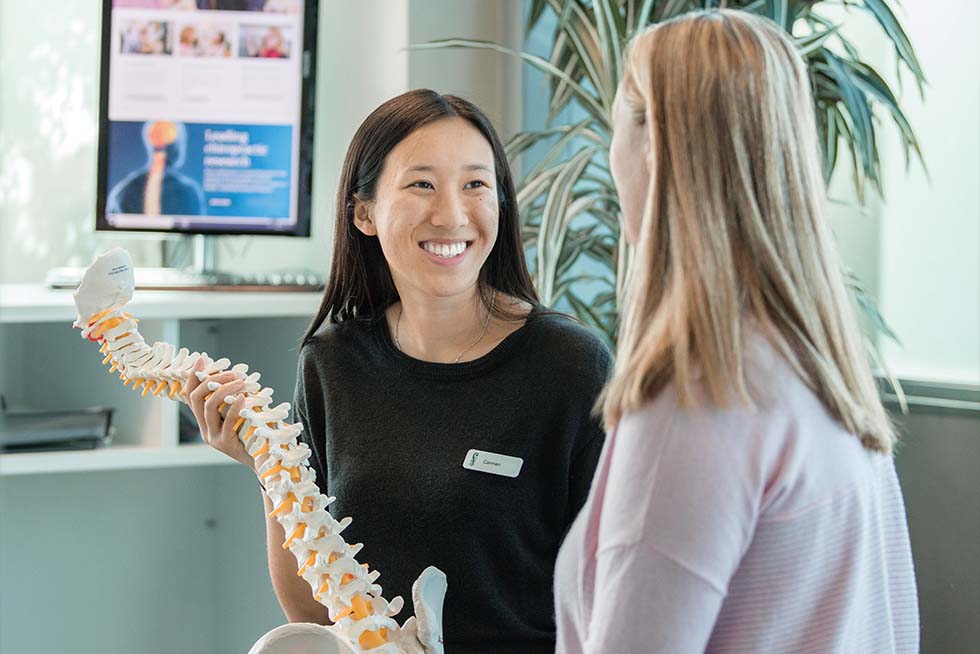 A natural approach to healthcare
Chiropractors work with people of all ages to specifically and gently restore and maintain optimal nerve system function so that your body has the best opportunity to heal and thrive.
Benefits of Chiropractic care
Chiropractic care aims to keep your nerve system free of interference.
Research at the New Zealand College of Chiropractic's Centre for Chiropractic Research has demonstrated how chiropractic care improves central nervous system function.
It has also shown that adjusting vertebral subluxation improves muscle strength, joint position sense and reaction times, reduces muscle fatigue and improves quality of life.
To find out more about their research, visit chiropractic.ac.nz/research
Keep your nervous system free of interference.
Our Patient Care Team
Our student interns integrate and apply their classroom knowledge to a wide variety of patients.
Chiropractic interns have completed over three years of focused study and pass a competency exam that qualifies them to care for you under the mentorship of highly trained and experienced chiropractors.
Chiropractic interns incorporate the latest research in their patient care through the College's internationally recognised research centre.