Our president Kelly Holt will be sharing exciting developments happening at the College including:
Updates on the College's strategic initiatives
Ways the College is modernising the student learning experience, including developments on a new externship program
Progress on the development of a practice based research network and how you can get involved
The latest from the team at the College's Centre for Chiropractic Research including the innovative contribution to the NASA astronaut programme
Plus… gain early access to a chiropractic education resource package (which will be launched to the wider profession later in 2023) worth $1,600 as a pre-launch gift for all those who attend.
It's been a long few years between visits but we are very excited to come together with you and share these developments.
Kelowna
Tuesday 14 March, 7.30pm
Skinny Dukes, 1481 Water Street
Calgary
Wednesday 15 March, 7.30pm
Connected Chiropractic, 580 Acadia Dr SE Unit 208
Halifax
Friday 17 March, 7.30pm
The Mercantile Social, 1579 Hollis Street
Ottawa
Tuesday 21 March, 7.30pm
Arc of Life Chiropractic
Edmonton
Wednesday 22 March, 7.30pm
Inside Out Chiropractic 3550 76th Avenue
Vancouver
Thursday 23 March, 7.30pm
The Powerhouse Chiropractic, 1675 Main Street
Malaga, Spain
Saturday 29 April, 12pm
Hotel IPV, Km 207 A-7, Playa del Castillo
Event RSVP
Book your place at an event in your region
Keep a look out for when we're in a country and city near you…
Kelly Holt
BSc, BSc(Chiro), PGDipHSc, PhD, Chiropractor
President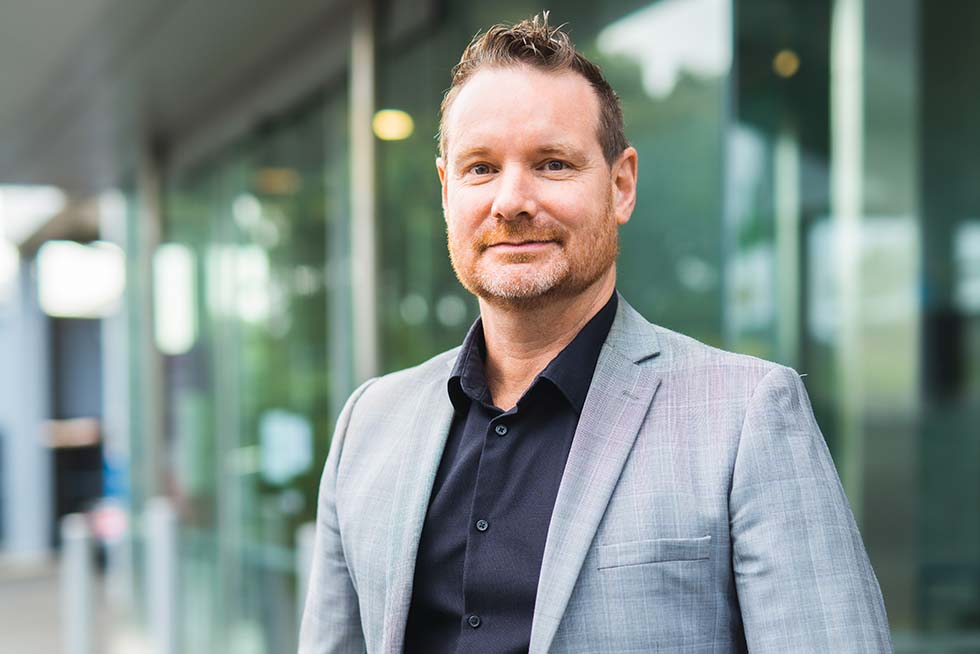 Kelly was a member of the 1998 inaugural graduating class of the New Zealand College of Chiropractic. Besides his chiropractic degree, he also holds a Bachelor of Science majoring in physiology and a PhD in Health Science from the University of Auckland.
His PhD research examined the impact of chiropractic care on sensorimotor function and falls risk in older adults. With over 50 published research articles in peer-reviewed journals, he has a strong focus on studying the effects of chiropractic care on nervous system function and the reliability and validity of vertebral subluxation indicators. His research has earned recognition with numerous international awards and generated close to $3 million in external research funding for the College.
He has 10 years of private practice experience as a chiropractor and has been teaching at the New Zealand College of Chiropractic since 2000. After being a key member of the College's research team, he was appointed as the College's President in 2021. He was honoured with the titles of 'Chiropractor of the Year' by the New Zealand College of Chiropractic Alumni Association in 2012 and by the New Zealand Chiropractors' Association in 2014, and received the Staff Member of the Year award from the New Zealand College of Chiropractic in 2019.