Meet our students
Find out what inspired some of our students to choose chiropractic, their experience studying at our College and ambitions for the future.
If helping people to express greater health and wellbeing, plus contributing to the changing face of healthcare is an idea that inspires you, then the New Zealand College of Chiropractic is the perfect choice.
Introducing Chiropractic
Chiropractic helps people reach and maintain excellent health and wellbeing through care of the spine and nerve system.
Why Study With Us
We are proud that we have the highest requirements of any other chiropractic college worldwide and our reputation is one of many reasons our graduates have job placements before they graduate.
Programme Structure
Students at the New Zealand College of Chiropractic explore the principles of chiropractic with a particular focus on the synergistic relationship between its philosophy, science and art.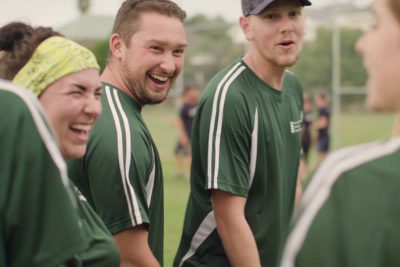 Campus Life
Students and faculty get to know each other well and there is a strong sense of community supported by a family focused culture.
Living in Auckland
Students enjoy the many beaches, coastal and bush walks, and free local events that Auckland has to offer.
Entry Requirements
Before starting at the New Zealand College of Chiropractic, you must first complete a minimum of one year of approved prerequisite study in basic health sciences.
How to Apply
See the application steps and find out more about offers of enrolment.
Fees and Finance
Tuition fees change depending on the courses you are enrolled in.
Information for Learners
Find out how our College compares across a range of educational performance indicators.
Studying Abroad?
Students come to study at the College from all over the world. Find out what you need to know about studying in New Zealand.