Kelly Holt, BSc, BSc(Chiro), PGDipHSc, PhD, Chiropractor

President
Kelly was a member of the College's inaugural graduating class and entered private practice in 1999. Kelly has a deep belief in giving back, and he started working at the College in 2000 and has held many roles as lecturer, mentor, researcher and long-time member of the senior leadership team. He has been a full-time team member at the College since 2009, and in 2014 he was awarded his PhD in population health from the University of Auckland. Kelly has a commitment to the philosophical foundation of the College, vision and innovative drive to guide the College through its next stages of growth.
Rachelle HardieNeil, B.Sc, MPA, MBA, HRCI, CertTT
Executive Vice President
Rachelle has had numerous roles in the corporate sector and held senior positions at the New Zealand Institute of Chartered Accountants, the Financial Research Institute (U.S.), Southern Cross Healthcare and MBF (Australia). She directs College operations, and in 2013, she was awarded Outstanding Staff Member of the Year. She is a member of the Audit and Finance Committee for the New Zealand Chiropractic Education Trust Board and serves as the College's CFO and COO. She sits on various Boards and presents at conferences on financial aid, risk management and leadership.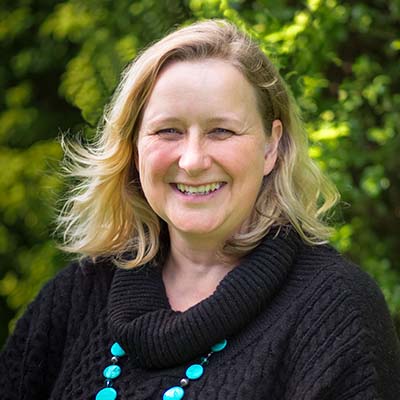 Marina Fox, BSc(Physiol), BSc(Chiro), M.Ed, DICCP, CertTT, Chiropractor
Dean of Academics
Marina has worked at the College since 2001 and has held many roles, including Health Centre Director, Lecturer, Dean Basic Sciences, Dean of Chiropractic Education, and since 2015, Dean of Academics. She has been recognised for her achievement throughout her career. In 2006 and 2011, she was awarded the NZCC Outstanding Service Award and in 2012 Outstanding Staff Member of the Year. In 2015, she was chosen as the New Zealand College of Chiropractic Alumni Association Chiropractor of the Year. She blends her knowledge as a chiropractor with her expertise in education to direct NZCC's academic programme.
Heidi Haavik, BSc(Physiol), BSc(Chiro), PhD, CertTT, Chiropractor
Director of Research
Heidi has a PhD in human neurophysiology and uses her expertise to study the effects of adjusting subluxations on the function of the central nervous system. She graduated from the College in 1999 and is a practising chiropractor. Heidi has received numerous research awards and has published many papers in chiropractic and neurophysiology journals. She is on the editorial board of multiple journals, a published author and was named Chiropractor of the Year in 2007. She is the author of The Reality Check, a best-selling book that describes the science behind and how the chiropractic adjustment works.
Trevor Harbrow, BChiro, Chiropractor
Head of Department: Chiropractic Centre
Trevor heads the Chiropractic Centre, the largest chiropractic centre in Australasia, supporting 140 Interns and servicing over 1,000 practice members a week. He graduated from the College in 2008 and has been in practice for the last 12 years. He joined the College in 2011 as an Intern Mentor supporting students in the last two years of their degree. He was appointed to head the Chiropractic Centre in 2020. Before becoming a Chiropractor, Trevor owned and operated businesses in the Hospitality, Food and Fitness industries.
John Bassano, DC, DACBR, CertTT, Chiropractor
Head of Department: Diagnostic Imaging
John earned his Doctorate from New York Chiropractic College in 1995 and then completed a three-year residency in diagnostic imaging at Los Angeles College of Chiropractic (LACC). After completing his residency, he was appointed as Chair of the diagnosis department, followed by his appointment as Director of the Diagnostic Imaging Consultation practice. He has been a radiology consultant since 1997 and has been involved with chiropractic education full-time since 1995. He has been Head of Diagnostic Imaging at the College since 2009.