Saturday, 23 September 2023
We've planned a super-charged, high-energy day filled with a powerful combination of knowledge sharing, ideas and practical take aways.
7.30am
Registration opens
9am – 9.30am
Setting the scene – Opening celebration
9.30am – 10.30am : Session One
Bill Esteb
The Difference That Makes a Difference
Bill will discuss the 7 elements of building a powerful practice.
About Bill
Since 1981, Bill has been a tireless supporter and promoter of chiropractic, helping chiropractors around the world educate patients and inspire healthier choices through highly refined communication strategies.
Kiri Binnersley
Find Your Flow
Kiri shares her life lessons as a professional athlete, including insights that are helping to shift the paradigm of health and healing in her beloved community of Raglan.
About Kiri
Kiri is a 2018 alumni. Guided by Māori philosophy of Hauora on the whare tapa whā model, Kiri's practice merges physical, social, spiritual and mental/emotional well-being into her holistic approach. A surf and snowboard pro, Kiri finds solace and inspiration riding nature's waves. Dr Kiri envisions a world of clear and connected nervous systems empowering all to embrace vibrant, active lives.
10.30am – 11am
Morning tea
11am – 12.20pm : Session Two
Craig Osborne
The Fear of Authenticity
What stops us most is what we think others will think of us. Future growth demands of us to be our authentic selves, but what happens when that collides with chiropractic practice realities?
About Craig
Craig has served chiropractic across the globe through practice and service missions including as far reaching as India and Panama. He founded chiroalliance.org and is passionate about helping others blaze their trail through authenticity and community.
Max Gregor-Smith
Straight Line to Practice Growth
Taking the straighter path to our practice growth.
About Max
Max's journey is a blend of fate and dedication. As co-founder of ONE chiropractic in the Netherlands, Max's vision is to re-shape Europe's wellness landscape, one adjustment at a time.
Gab Floreani
The IN8 Lifestyle
Gab explores the gifts and lessons of life through the IN8 lens and offers some gamechangers to help empower others to do the same.
About Gab
Gab is an inspirational powerhouse when it comes to all things chiropractic, health, and wellness. Her passion for helping those around her to live the IN8 life has lead her, Sam and her family across the globe.
1.20pm – 2.45pm : Session Three
Matt Wild
Connecting with your Community
Matt talks through lessons learnt from early years in practice that led to establishing a hugely successful community-centred practice in Christchurch.
About Matt
Founding Connect Chiropractic with his wife in 2018, Matt has utilised their practice's unique approach to enhance the profile and accessibility of Chiropractic in New Zealand. Through media attention from their 'koha' style payment system, Matt has done regular segments on the 'AM Show' and played a part in Three's 'Match Fit'.
Heidi Haavik
A Bright Future
The bright future of the contemporary understanding about the subluxation and the impact of the adjustment on the brain.
About Heidi
Vice President of Research at the New Zealand College of Chiropractic, Heidi has dedicated over 20 years to advancing chiropractic research. She is the author of the book 'The Reality Check'  and travels the globe to share the latest research into the effects of chiropractic care on brain function.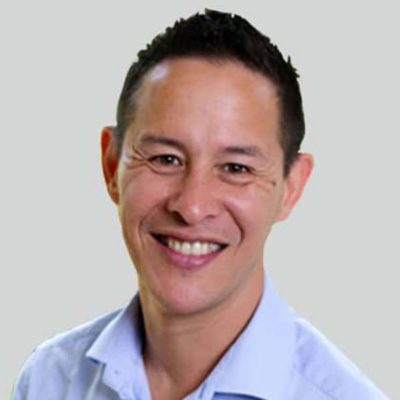 Patrick Sim
Stronger Together
Patrick shares his insights into the power of collaboration and unity in achieving shared goals.
About Patrick
Patrick is the president of the Australian College of Chiropractic and has over twenty years of profession leadership experience through roles with the Chiropractors' Association of Australia and registration boards. This, combined with over twenty years of practice experience, has provided Patrick with a unique view of the chiropractic profession that includes practitioner, professional, and regulatory perspectives.
Bea Cathcart
Life Fright – Purpose Beyond the Processes
CA's have a pivotal role within our practices. This is not new information. But do we truly understand their impact, potential, and reach? As CA's we need to get comfy with being uncomfy. I aim to explore the difference between operating as a receptionist, and the role of actually being a chiropractic assistant – assisting patients on their chiropractic journeys. For years my fear held me back, and I want to share my story of overcoming this and realising it was scarier to see a world where I didn't spread the word of chiropractic.
About Bea
Bea's chiropractic career kicked off in London over 5 years ago. Shortly after returning home to NZ, fate led her to join the team at Mt Eden Chiropractic, a twist that rewrote her story. Bea's mission is to help patients thrive and chiropractic teams shine, and recently she launched "The Bea Line", to support and coach other CA's to be the best they can be.
2.45pm – 3.05pm
Afternoon tea
3.05pm – 4.50pm : Session Four
Bill Esteb
Time to Dream Again
Bill continues the powerful practice conversation and highlights why playing the infinite game is the key to continued success and fulfilment.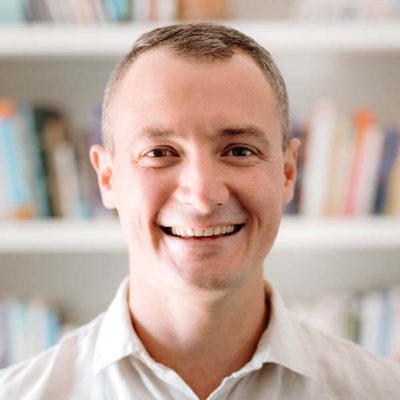 Sam Floreani
Don't Take Yourself Too Damn Seriously, BJ
People want a strong healer these days and they are losing faith in the conventional health professional like MDs. So now is the perfect time to be a chiropractor. The best thing is that chiropractic always works, IN8 always knows what to do and healing is a job for IN8, NOT the chiropractor. Our only job as a chiropractor is just don't get in the way to screw it up. Don't take yourself too dam seriously on the healing outcomes of any patient but DO focus on all ways to build your certainty in chiropractic and your business. Build Certainty… Have Honesty… BE Consistent.
About Sam
Sam is a chiropractor, educator and inspiring role model for the chiropractic community. Sam, Gab and their family travel the globe learning from the world's best and inspiring others to live the best version of themselves.
Kelly Holt
Building a Bigger Future Together
The future is in our hands. Building a brighter, healthier future for our global community.
Saturday 23 September, 7pm – Midnight
Join us for a festive evening of intrigue and mystery.